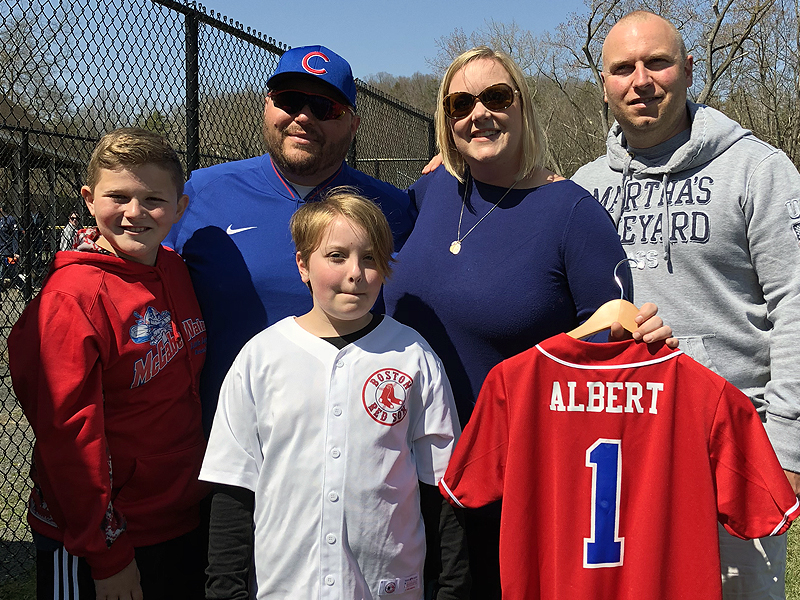 The Legacy Behind the South Side School Warrior Walk
In 2017, South Side School Community Club sponsored the first Warrior Walk in honor of one of its members, Connor Albert.  "Captain Connor" was diagnosed with cancer in third grade and the school community quickly rallied to support him during his battle.  The Warrior Walk  was implemented to mirror a Relay For Life event, with luminary bags lining the field and the community wrapping around them. Our hero, Captain Connor courageously walked the first lap like a superhero with a smile on his face.  The loving support of the community  and their contributions to events afforded the school to support the family with their medical bills and purchase headphones for Connor during his treatments.
It was a dark day when Connor lost his battle to the disease but the Community Club and South Side family continued the tradition for three more years. The additional funds raised helped generate the Captain Connor Albert Foundation. The legacy of the Warrior Walk will never be forgotten and Captain Connor would have been proud of the kindness and support exhibited by his community.  
The Captain Connor Albert Foundation is honored to take over the Warrior Walk, a fundraiser they are so grateful was started by an amazing, supportive school and community.
Come join us for our annual walk on Friday, Sept. 29th, 2023 from 5:30-7:30pm.  There will be food and drinks available for purchase as well as a raffle table.  We look forward to seeing you!
I'm not able to attend the walk, but I want to make a donation!